The Path of Hydrogen – Ireland to NRW
22.11.2023, 14:00 Uhr
Die Registrierung ist bereits geschlossen.
Unter dem Stichwort The Path of Hydrogen – Ireland to NRW wird im November eine Unternehmerdelegation aus Irland zu Gast in Nordrhein-Westfalen erwartet. Irlands Küste bietet ein hervorragendes Potenzial für die Erzeugung von Offshore-Windenergie und grünem Wasserstoff. Damit zählt Irland zu den attraktivsten Ländern, die Deutschland zukünftig mit Wasserstoff beliefern können.
Beide Länder haben im Mai 2023 eine Kooperation vereinbart, um den Ausbau der grünen Wasserstoffwirtschaft voranzutreiben und den Übergang zu einer nachhaltigen Energiezukunft zu beschleunigen. Darüber hinaus beabsichtigt Irland auch, auf den bisherigen Abbauflächen von Torfvorkommen Windparks zur Erzeugung von Wasserstoff zu errichten.
Vor diesem Hintergrund besucht eine Delegation irischer Unternehmer und Wasserstoffexperten vom 21. bis zum 23. November 2023 unsere Region. Ziel der irischen Delegation ist es, sich über die Wasserstoffstrategie der Region zu informieren und ins Gespräch mit zukünftigen potentiellen Abnehmern und Ausrüstern zu kommen.
Am 22. November 2023 möchten wir die irische Delegation im Rahmen eines Netzwerktreffens mit mittelständischen Wasserstoffabnehmern aus Nord-Westfalen zusammenbringen. Das Treffen wird in den Räumen der Firma Enapter in Saerbeck stattfinden. Gerne laden wir auch Sie zu diesem Treffen ein, um mit den irischen Gästen über die zukünftige Verwendung von Wasserstoff zu diskutieren.
Nachstehend finden Sie die Kurzdarstellung der irischen Unternehmen:
The Path of Hydrogen – Ireland to NRW
22. November, 14:00 - 18:00 Uhr (MEZ)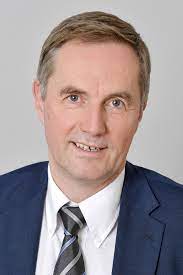 Gerd Laudwein
@: gerhard.laudwein@ihk-nordwestfalen.de
Tel.: 0251 707 199